6 Reasons Patients Claim We're the Best Dental Care Around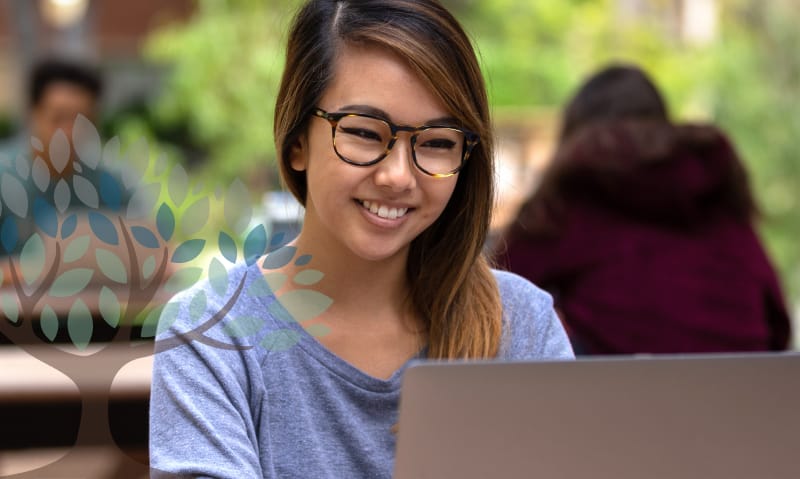 Why You Can Trust My Chico Dentist With Your Smile
The dentist and dental care you choose for your smile has a big impact on your oral health.
A great dentist you genuinely enjoy visiting can make you look forward to your dental care appointments, ignite new interest in what you can do with your smile, and help you achieve optimal oral health through personalized guidance. Taking the time to pick the perfect dentist for yourself and your family is worth the effort and the time it might take to research prospective practices.
If you're located in or around Chico, California, and you're searching for a dedicated, compassionate dental care team, My Chico Dentist should be at the top of your list. Here are 6 reasons why.
1. We provide dental care for your entire family, from the new baby to grandparents.
General dentists serve adult patients, while pediatric dentists only work with kids. Family dentists, like the doctors at My Chico Dentist, treat all family members without age restrictions. This means the very same dentist you trust with your dental care will also provide the same level of care to your children, elderly parents, and extended family. Knowing this can be really comforting to parents of young children and adult children who are caring for their senior parents.
Some other benefits include the possibility for back-to-back appointments for multiple family members and streamlined dental health records for everyone stored at one location.
2. We care for every patient as a member of our dental home, not as a customer.
The My Chico Dentist team is a family of dental health professionals who are all dedicated to providing the highest level of oral care possible. We extend this invitation to our patients and welcome them to join our dental home as a valued individual.
We consider it a privilege to take care of your smile and show this by treating you and your family as if you were our own. At My Chico Dentist, you're not a customer buying dental care services; you're a part of our dental home and we want to get to know you and your family.
3. We approach dentistry with a focus on the big picture of your facial system.
The dental care services we provide were all specifically chosen with complete oral health in mind. This means a strong focus on preventive dentistry as well as restorative dentistry and cosmetic dental care.
We want to help you prevent problems from happening as well as repair damage if a problem does occur. Cosmetic dental care is another important facet of modern dentistry as more and more people want a smile that's healthy and aesthetically pleasing to the eye.
We go beyond teeth and gum care by offering sleep apnea treatment, infant tongue- and lip-tie revisions, and TMJ pain relief.
4. We strive to make our dental care services easily accessible and affordable.
When you need dental care, we'll be there to do our best to accommodate you. We will work with your busy schedule to make time for appointments and can offer same-day visits for multiple family members if our booking allows. We also welcome patients to reach out for urgent care appointments if they're experiencing a dental emergency.
In an effort to help everyone achieve their smile goals, we strive to make our dental care services affordable. We provide an exceptional level of care at a reasonable cost, and we accept most forms of insurance.
5. We value your time and show this by optimizing your visits to our office.
Your time is precious, so we optimize appointments to ensure you can get checked in and begin receiving care as swiftly as possible. You'll find on our website that we provide online forms for new patients to fill out to save time during registration and check-in. We also find that many patients feel less stressed when they don't have lengthy medical forms to fill out before their appointment.
Once you are a registered patient, you'll be able to check any active treatment plans or quotes, see upcoming appointments, and view billing through our virtual patient portal.
6. We prioritize patient comfort and welcome anyone with dental anxiety.
Upwards of 75% of adults experience some level of dental anxiety or fear. This can cause some general nervousness or feelings of stress before or during an appointment. At worst, a deep fear can cause a person to avoid dental care until a severe toothache or other unavoidable emergency occurs. Our dental care team is extremely understanding of dental anxiety and tailor our dental care to make the experience as comfortable and low-stress as possible.
For patients who feel very uncomfortable, we offer safe and effective nitrous oxide sedation. This allows those with dental anxiety to relax and feel much more comfortable during treatment appointments.
Book a visit to meet our team and start your journey toward your best smile yet.
The best way to decide if My Chico Dentist is the dental care team you've been wishing for is to come in for a visit to meet us. During your first visit, you'll be able to see our office, get to know our dental care team and doctors, and experience a routine examination. We encourage you to ask questions and chat with your prospective new dentist, including talking about your smile goals and what you're looking for from a dentist. To schedule your first visit with our team, call our Chico, CA, office or use this request form.