How to Find the Best Prosthodontist Near You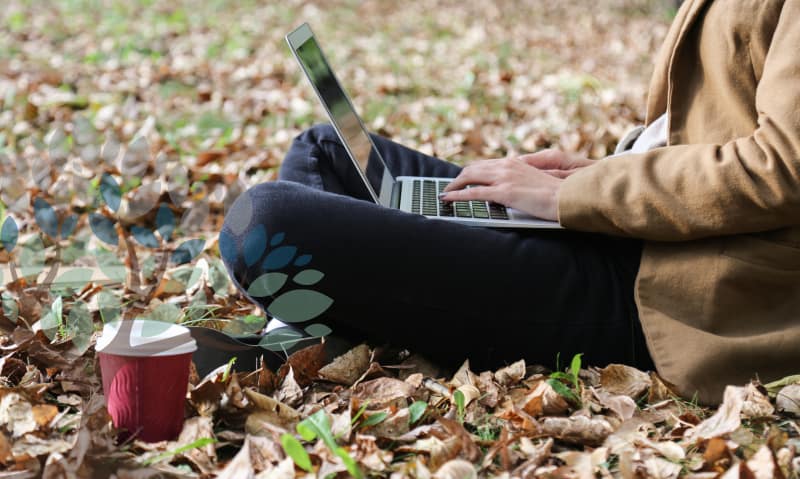 A prosthodontist specialist is the best choice for restorative dentistry.
Prosthodontists are dental professionals who specialize in replacing and restoring teeth, as well as jaw structures. These types of restorative dentistry services can help transform your appearance and improve your overall quality of life.
If you need these services, then it's important to make an appointment with a qualified and experienced expert. Today, we're sharing what this field of dentistry includes, and how you can find the best prosthodontist near you!
What does a prosthodontist do?
A prosthodontist specializes in treating complex dental issues that can affect a patient's face and mouth. Most often, this includes restoring and replacing missing or damaged teeth with natural-looking prosthetics that can improve their form and function.
Some of the most common prosthetics used include:
Dental implants
Dental bridges
Dental veneers
Dentures
Teeth whitening
When multiple procedures are performed at the same time, this treatment is often referred to as a full-mouth rehabilitation or a smile makeover.
When teeth are damaged or missing, this can also affect a patient's facial structure. As adjacent teeth shift around the space, it can cause changes to their mouth and cheeks. They may notice that these areas appear to be shrinking, sinking, or sagging without the support that a full set of teeth can provide.
In addition to affecting the patient's appearance, these changes can also lead to jawbone pain and disorders. A prosthodontist is trained to treat these conditions. By restoring a patient's healthy smile, they can also improve their facial structure and restore their jawbone health.
How to Find the Best Prosthodontist Near You
Are you looking for a new prosthodontist? If so, then you might wonder which qualifications and characteristics to prioritize above others. Here are a few tips to help you start your search in the right direction.
1. Ask your dentist.
If you currently go to a dentist you trust, then ask them who they would recommend in this field. Dental professionals often network with one another, and there's a good chance that your dentist can recommend and refer you to a reputable expert in your local area.
It's smart to start here, as a dentist will know the exact traits and experience required to serve as a prosthodontist. They are also well-versed in your personal dental history.
Ask them what you should expect when you visit, and what types of services you may need. Of course, if you visit My Chico Dentist, you'll find that we have a board-certified prosthodontist on our team.
It's rare to find a general dentistry practice that also offers advanced surgical prosthodontics. When you visit our practice, you won't have to make separate appointments or navigate to a new location to receive the services you need.
You can also work directly with a dentist you already trust, without having to wait for your dentist to consult with your prosthodontist. At our practice, they're one and the same!
2. Ask friends and family members.
Do you have friends, family members, or colleagues who have dealt with missing or damaged teeth? What about jawbone pain or disorders? If so, then they may be able to recommend a local prosthodontist who helped them in the past.
As you listen to their anecdotes, keep in mind that everyone's experience is unique. However, they can help fill you in about a particular prosthodontist's services, expertise, office environment, and more.
3. Check the American College of Prosthodontists.
You can also look up the best-accredited prosthodontist for your area on the American College of Prosthodontists' website. This is a professional organization of dentists who have advanced specialty training in all of the prosthodontic services described above.
The home page of this website includes an online search function that allows users to search for a local prosthodontist in a few different ways, including:
By name
By location
By procedure
If you're looking for the best one in your area, then you can enter your city, state, and zip code to see the available practices near you.
4. Read online reviews.
Once you have a shortlist of qualified prosthodontists in your area, it's time to check out what others are saying about them. Did you know that 84 percent of people now trust online reviews as much as personal recommendations from people they know?
It always helps to hear what others have to say about their experiences. You can glean valuable insights from their feedback and apply them to your search. Often, dentists and prosthodontists will have a dedicated page on their website where they share these testimonials.
In addition, you can also find reviews by searching for the dentist's practice name online. If their business information is in the Google My Business (GMB) directory, then the Search Engine Results Pages (SERPs) should display their GMB profile. Here, you can find patient reviews, along with other helpful information such as the practice's address, operating hours, and contact information.
If you're looking for the best prosthodontist near Chico, CA, then we recommend checking out our reviews! They're available on our website, as well as our GMB profile on Google.
5. Meet for a consultation.
It's also helpful to meet your prosthodontist for an initial consultation before you go in for your first official visit. This can be a great way to get a feel for the office and make sure the environment is the right one for your needs. You can meet in person or via a telephone consultation.
This meeting gives you the opportunity to speak with the prosthodontist one-on-one and ask any questions you may have. At this time, they can share more information about the types of services available at their practice and what you can expect with each one.
During this conversation, take into account the prosthodontist's personality and temperament. Ultimately, the one you select should be someone who makes you feel confident and comfortable. After all, you're trusting them with one of the most important features of your health!
Do you need prosthodontic services?
If you have missing or damaged teeth, you know that these dental issues can impact every aspect of your life. The same applies to issues and pain related to your jawbone or facial structure. A qualified prosthodontist can help address these challenges and restore your healthy smile from the inside out. If you're in the greater Chico area, then we'd love to see you at our practice! Dr. Yazdianpour specializes in a range of dental treatments, including dental implants, removable prostheses, full-mouth rehabilitations, and more. Contact us today to schedule an appointment!